We developed our unique Smart Rubber (SR) Sensor, a body pressure detection sensor made of rubber that visualizes pressure. Commercialized "SR Soft Vision" is used at medical and nursing care workplaces for nursing care and rehabilitation in beds and wheelchairs. Sumitomo Riko continues to develop products and technologies that are useful in keeping us healthy while we live our lives.
Smart Rubber (SR)-related Products
Products using the soft sensor technology are being deployed in the medical, nursing, and health care fields. Using SR Soft Vision to make it possible to visualize pressure, that is, advanced uses of new technology that seems like something already in use, we can develop devices that make manageable those issues in the front line of nursing and health care, thereby contributing to the quality of life (QOL) of the patients receiving care.
Body pressure sensors "SR Soft Vision" Series
(Numerical version, wireless version, whole body version, half body version, foot pressure version)
A body pressure distribution sensor that can display the distribution and balance of body pressure using Smart Rubber (SR) sensor technology. It is being used in a variety of health and nursing applications such as the selection of cushions, and mattresses and in rehabilitation.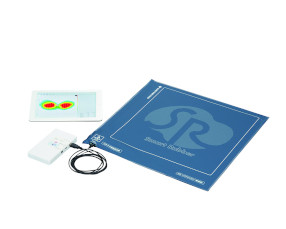 *The computer and mobile device are not included with the product.
Training and evaluation system for chest compression "Shinnosuke-Kun"
A training and evaluation system for chest compressions (cardiac massage) that uses SR sensor technology. It is in accordance with the 2020 American Heart As sociation (AHA) Guidelines,evaluating the quality of chest compressions and giving points for each item, improving the results of training exercises such as life-saving certification.[1]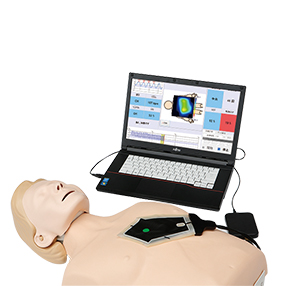 *The computer, mobile device, and training dummy are not included with the product.
SR active mattress "Taiatsu Bunsan"
This mattress system, a welfare device that uses SR sensor technology, has been developed through collaborative research between Kyushu University and Sumitomo Riko. Air cells installed in the mattress expand and deflate according to the user's build and sleeping posture, delivering custom body weight dispersion to support the prevention of bedsores.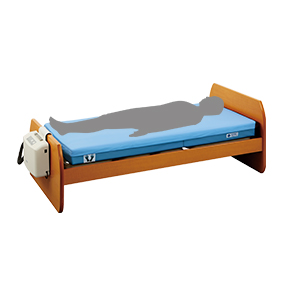 *The bedframe is not included in the system.
Body Motion Sensors
Made from thin, soft material, this sensing device measures biometric information (body movement, heart rate and breathing) when the body is secured in bed or while seated without putting a burden on the body. It can broaden the pos sibilities for remote medicine and various services in the nursing and sleep fields.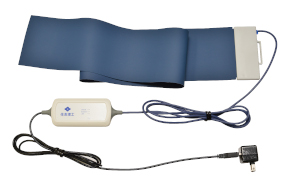 SR-DMS (Separate Type)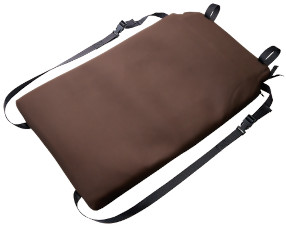 This seat-type sensing device obtains bio metric information (heartrate ,breathing, movement) and pressure changes in the seat even during vibration in moving passenger vehicles, trucks and buses in all types of mobility environments. Such data is then connected to driver drowsiness and fatigue detection, passenger irregularity response and industry operated transportation management and fatigue management services.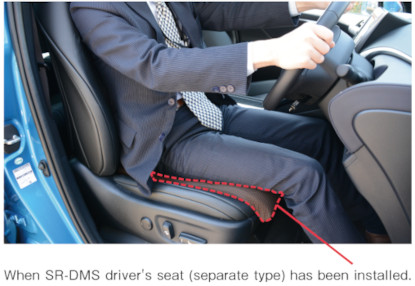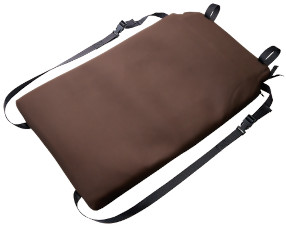 The FC stack contains hydrogen, oxygen and rubber sealing material to prevent water from leaking. The material is capable of sealing in temperatures ranging from sub-zero to 100℃ or higher and it contributes to the long-term stability and highly efficient power generation of FCEVs.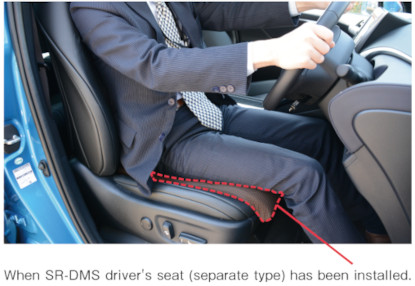 Medical Supplies
Micro-fluid Chips
Used in bacteria testing and for diagnoses of antigen-antibody reactions. Production of these were made possible by injection molding of liquid silicone rubber. Disposal of this type is much easier than the glass ones that were being used, so they also contribute to a better environment.
Learn More