The Sumitomo Riko Group is committed to delighting customers worldwide by offering them captivating products attuned to their needs. To fulfill our mission, we are pushing forward with quality improvement activities throughout the Sumitomo Riko Group that involve all personnel at manufacturing workplaces and also extend to our suppliers. Thus, we are adhering to the Sumitomo Riko Group's quality control policy: "Every member of the Sumitomo Riko Group will, with the mentality of always putting customers first, enhance the standard of their work to achieve and maintain world-leading quality."
In 2016, Sumitomo Riko appointed a Chief Quality Officer (CQO) and established the Quality Assurance Headquarters, integrating the Group's quality functions. With an organizational structure designed to ensure independence from business units and objectivity, the Quality Assurance Headquarters enhances the Group's quality assurance by strengthening the auditing function and has established a collaborative framework covering business units.
By implementing quality management systems exceeding customer expectations, we are able to supply our customers as well as all other stakeholders with safe, reliable products that offer them peace of mind.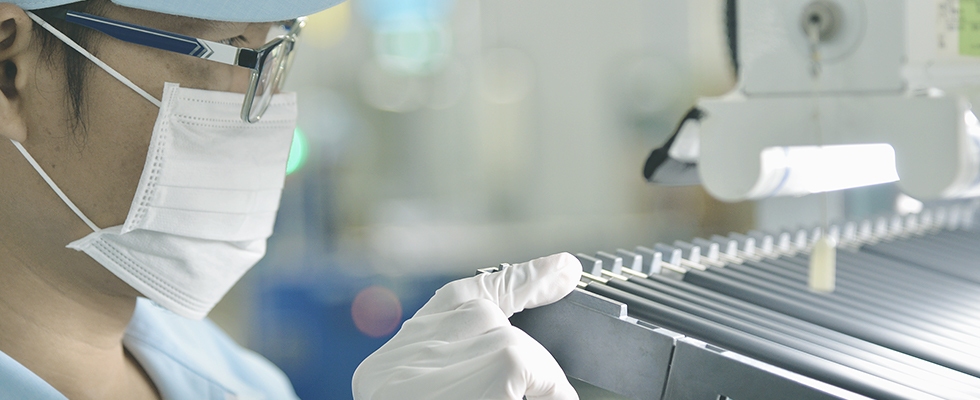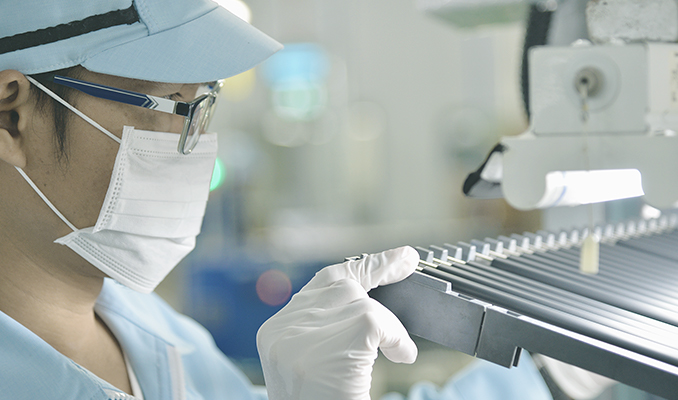 Quality Committee

The Sumitomo Riko Group has decided to add Quality (Q) to Safety, the Environment and Compliance (S. E. C.), which are factors underpinning business operations, and position S.E.C.-Q. as the basis of business operations from fiscal 2017 onward.
In line with this change, we have established the Quality Committee within the CSR Committee to strengthen the functions for monitoring implementation of the PDCA cycle for quality. The Quality Committee has two subordinate meeting structures: the Company Wide Quality Meeting for quality review at business units and the Field Quality Meeting for progress management concerning major quality problems, identification of lessons, and application of lessons learned. We will work to establish a strong promotion structure to enhance the quality of products and the quality of our work.

Sumitomo Riko Group's Quality Assurance System

The Sumitomo Riko Group's quality assurance system is based on ISO/TS16949, the international standard for quality management for the automotive products business. In addition, we strictly observe the ISO9001 standard, which covers the general Industrial Products Business. Thus, we strive to ensure continued quality improvement for our products even after they are shipped from our plants into the market. We are also actively promoting the establishment of quality assurance systems at our overseas sites. Our aim is to obtain ISO/TS or ISO certifications at all our sites.
In fiscal 2016, we prepared for the transition to IATF 16949, a new standard for the automotive industry that will replace ISO/TS. In fiscal 2017, we plan to acquire the IATF certification for sites in Japan and then gradually implement the transition at overseas sites. At a time of accelerating globalization, it is necessary to formulate uniform rules to be observed throughout the Group. The Company has instituted the Sumitomo Riko Global Quality Standards (SRK-GQS) and is enforcing their implementation.

Quality Assurance Systems Based on SRK-GQS

Sumitomo Riko has instituted the Sumitomo Riko Global Quality Standards (SRK-GQS) for the purpose of integration of quality assurance systems that vary according to businesses and business sites, elimination of variances in activities, and realization of total quality assurance and complete elimination of delivery of nonconforming products. Based on ISO 9001 and IATF 16949 and incorporating Sumitomo Riko Group best practices, the SRK-GQS prescribe matters whose observance throughout the Group is mandatory.
The SRK-GQS comprise nine sets of regulations. In fiscal 2018 we plan to prepare the three principal sets of regulations, namely, the Product Design Management Regulations, Process Design Management Regulations, and Mass Production Process Management Regulations, as well as Business Unit Standards aligned with those regulations, and begin application at all Group business sites. We plan to start application of the remaining six sets of regulations by fiscal 2020.

Global Quality Assurance Structure Audit System

In the context of the Sumitomo Riko Group's ongoing globalization, we launched the global quality assurance structure audit system for suppliers in fiscal 2011 and for the Group companies in Japan and overseas in fiscal 2013, in order to enhance product quality and quality assurance systems. Based on a check sheet applied globally, this audit covers items constituting the quality assurance structure led by top management at each manufacturing site and communicates the mother plant's quality assurance policy.
In fiscal 2016 we conducted an audit of Sumitomo Riko Group companies overseas and their suppliers. In fiscal 2017, we are conducting audits of suppliers for which we conducted initial audits three years ago. The objective is to strengthen and improve our quality assurance systems.

Initiatives Concerning Quality Risks

The Sumitomo Riko Group strives to ensure product safety by thorough evaluation in accordance with laws and regulations and internal standards. In fiscal 2016, we conducted urgent audits of business units in Japan to check whether transition to subsequent steps is appropriately conducted by verifying each milestone in the phases from development to mass production.
In fiscal 2017, we will establish audit standards for monitoring whether there is any wrongdoing and conduct internal control-oriented audits of sites, including overseas sites. The objective is to strengthen and improve our quality assurance systems.

Application of the EDER System

The Sumitomo Riko Group is applying the Early Detection Early Resolution (EDER) system as part of field quality assurance activities. This system enables quick response to quality issues by swiftly obtaining information and is effective for averting quality risks and preventing proliferation of quality problems. The EDER system has been the norm for all Sumitomo Riko companies in Japan since fiscal 2012, and we are currently rolling out the system globally.

Recognition Received from Customers

The Sumitomo Riko Group engages in improvement activities focusing on quality, cost, and delivery at business sites in Japan and around the world. It is particularly gratifying for us that customers worldwide recognize our noteworthy initiatives each year. In fiscal 2017, the Group's 21 sites received 48 awards (five in Japan and 43 overseas).